On May 6, 2022, the 4th lecture of this year's Academic Frontier Series was held in hybrid form, via Zoom and on campus. We welcomed Prof. Lü Zhi (Peking University), a specialist in conservation biology, who delivered a lecture titled "Living in Harmony with Nature: Is It Possible And How?" Alongside her academic career, Prof. Lü Zhi has been actively engaged in various nature conservation projects, such as saving the giant panda. She is also the founder of the Shan Shui Conservation Center in Beijing.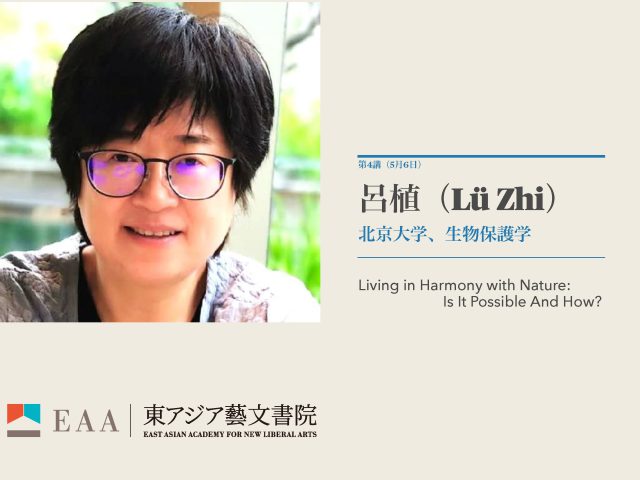 Making the most of this vast hands-on experience, the lecture focused on Prof. Lü's work for three different conservation projects, all located in different areas of China. As she explained the challenges faced and the solutions achieved, she not only demonstrated how seemingly insignificant examples could lead to big findings and new possibilities, but also argued that human society needs to radically rethink its perception and value system when it comes to environmental issues.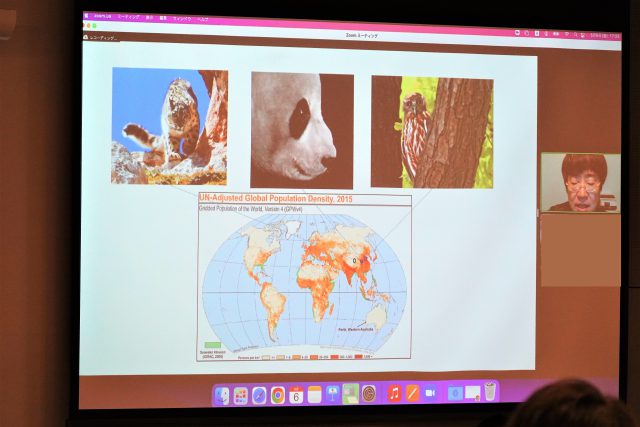 Many interesting points were made during her talk or raised during discussion period that followed, one of which was the problem of language. Although conservation efforts need to be made on a global scale, the current international discussion on environmental issues is largely conducted in English. Yet the regions which need conservation the most generally form part of the so-called non-English speaking world. There is no doubt that a multilingual approach would lead to better understanding and thus better solutions for many pressing problems. Moreover, any single language, whether that be English, Chinese, or any other, most certainly lacks the capacity to provide a framework for securing the diversity of species on Earth (humans included). Our value system calls for a multilingual approach if it is to find new and alternative horizons for the future. Just as with Prof. Lü's example of how Tibetan Buddhism has contributed to nature conservation, it is quite possible that what one "language" deems off limits for the imagination, another might have already turned into reality.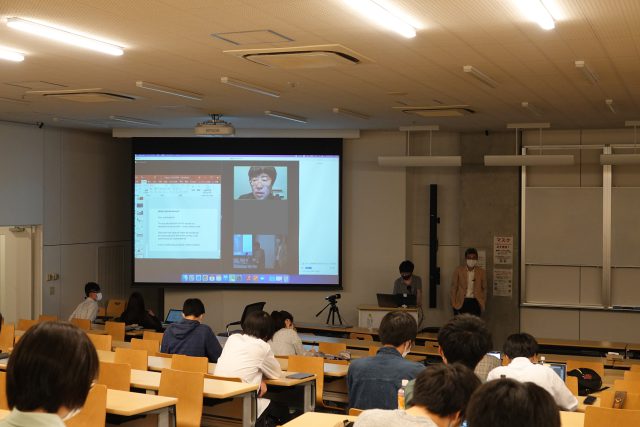 Reported by Viktoriya Nikolova (EAA Research Assistant)