Third graduating class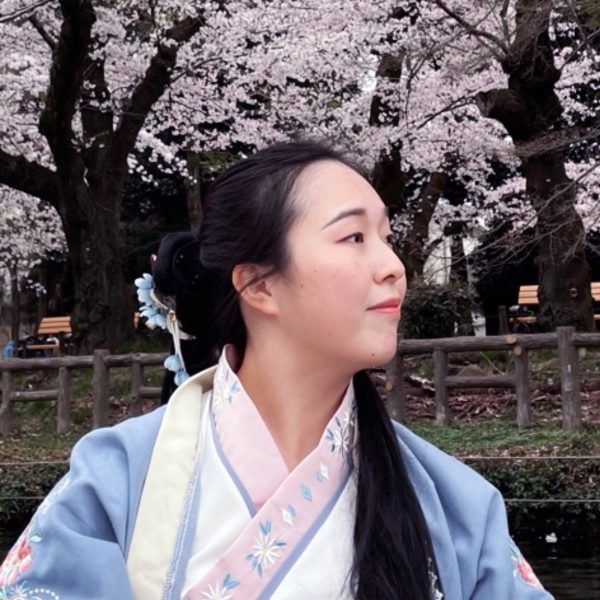 Ishikawa Sachiko
EAA is a place for us to grow with peers who have different ideas, areas of interest, and specialties of their own. In the mandatory seminars, we present our opinions and discuss them with others in a relaxed atmosphere. By expressing our own opinions, listening to others' ideas, and discussing them together, we can be exposed to various perspectives other than those of the areas that we specialize in. I think these are perspectives that we cannot obtain through the courses and studies in our own majors. My area of interest is Japan-China relations, so most of the classes I took were the ones focusing on international relations and Chinese contexts, and I was relatively new to other fields. But at EAA, I could gain perspectives from philosophy, economics, science and engineering, and other fields. This helped me broaden my horizons and expanded my mind.
Another benefit of EAA was if you wish to study abroad, you can get a chance to spend a semester at Yuanpei College, Peking University. At the college, you study in a different academic system from that of the University of Tokyo. In the required course, "East Asian Humanities and Social Classics" at Yuanpei College, you would read some different materials from that of the required course at EAA such as Zeng Guofan's Yuan Cai and works by Mao Zedong. In the classes, we deepen our understanding by discussing with guest speakers, teachers, and students while listening to their lectures. Students at Yuanpei College are basically free to choose any course on campus in addition to the required courses, so I also took a number of courses in my favorite fields, such as Chinese Politics and Classical Chinese Literature. In these courses, I was exposed to many perspectives regarding China. For example, in the Chinese Politics class, the professor introduced the idea that "China reached its current form of the EU in the Qin Dynasty." I think it would have been impossible for me to be in contact with such a view if I had studied only at the University of Tokyo; hence I felt it was something new and interesting. The period I spent at Peking University brought me many valuable experiences
---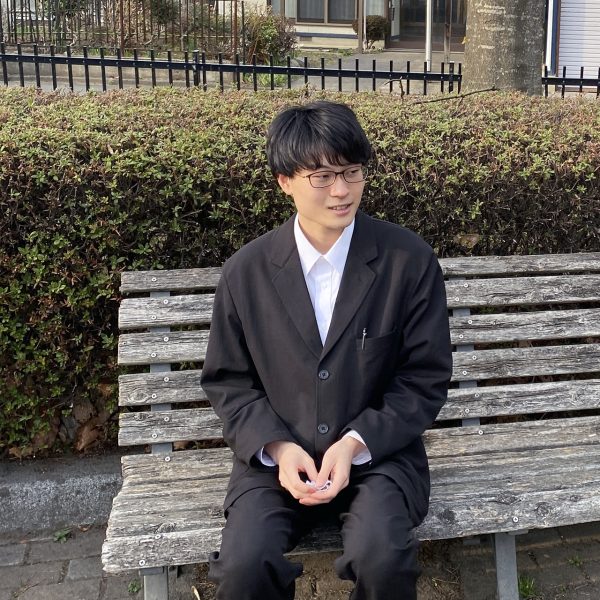 Kawato Kentaro
When I read Overcoming Totalitarianism(『全体主義の克服』), I first knew about the East Asian Academy for New Liberal Arts (EAA). The book consists of conversations between EAA Director, Professor Takahiro Nakajima, and the prominent philosopher, Professor Markus Gabriel. This book made me apply for EAA-Youth. The two philosophers at the frontiers of philosophy, discussed the possibility of a new "language" to open up the closed world, and I was so impressed by this. Only when we realize that the world we see is constructed by language, can we consider a different kind of world. The activity of philosophy, which uses language to express a possible world and challenges the limits of language, is truly fascinating.
At the EAA, I am confident that you will experience this fascination of philosophy. It is a rare opportunity for undergraduates to meet postgraduates and leading faculty members in the same room for discussion, and you can learn a lot through a wide range of events and classes. Although philosophy and thought are the main themes, the subject also extends to modern social phenomena and technology, and Komaba's liberal arts are put into practice through the collaboration of various disciplines. Above all, the EAA, with its variety of people and themes, is a place open to serendipity, and I am sure that new ideas will be waiting to be encountered.
---
Second graduating class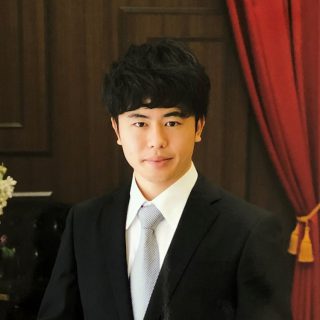 Yusuke KUMAKI
The East Asian Academy for New Liberal Arts (EAA) is, as the word "Academy" indicates, a community where teachers and students think and practice together based on a variety of texts and their knowledge. Thus, in addition to the lectures given by teachers, there are discussions among teachers and classmates during the classes. Furthermore, EAA classes, with their focus on East Asian studies, invite teachers from a variety of academic fields and welcome EAA YOUTH members from different departments. Take compulsory East Asian Liberal Arts classes for example—the class in the A-semester, 2020, focused on East Asian modern literature, while the one in the S-semester, 2021, covered environmental protection and sustainable development. Having interdisciplinary discussions with teachers from both inside and outside the EAA and students from different backgrounds is a very precious opportunity.
One characteristic of the EAA is that the program is held in three languages: English, Japanese, and Mandarin. In academia, what thoughts and opinions you express through language matters more than just your language skills, and in this sense the ability to use three languages itself does not necessarily make us intelligent. Then, why is the EAA multilingual? I guess that is partly because these three languages can be strong weapons for doing East Asian studies in Japan. The EAA has the environment for you to learn and send out something beyond the language barrier and confines of education in Japan. I am sure that this environment is comfortable not only for those who speak both Japanese and Mandarin as their mother tongue but also for the ones who started learning Japanese or Mandarin at the university. Whatever opinion you have towards any event or problem, your opinion should be based on various information sources, knowledge, and experience. The multilingual environment offered by the EAA helps you widen your view and ways of thinking, which makes the EAA even more special.
---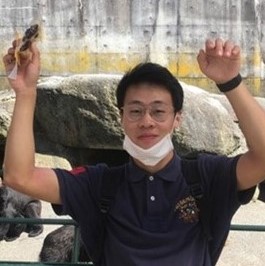 Xiaolong YANG
EAA is an encouraging, supporting, and comfortable environment for any students to do unique things. In my own experience hosting a cross-institutional seminar with Prof. Thang from NUS, Prof. Ishii, and Dr. Koo not only permitted my proposal but also generously contributed lots of their time and effort to help with the organisation. This place truly cares about the holistic growth of each student's intellectual prowess, that means to learn from both text and practice so you should always feel brave enough to make impacts in any shape or form here at EAA.
your new research findings and musings. Trust me, there are usually a ton of helpful, sceptical',
EAA is also an intimate community that shares bountiful academic resources. As an EAA-Youth, you will be asked to join our monthly noon-meeting/ 'storytelling booth' for you to be updated on recent activities in the institute, and if you are willing, this is also a great stage for you to flex some muscles about and sometimes harsh (in a good way of course) comments, and you are the biggest beneficiary going through this process. Your peers here are also interested in different topics, humanitarian law, milirarised conflicts, applied game theory, development, political philosophy, Medieval Chinese literature, and the list goes on. You also have chance to interact with PKU students to expand your horizons, or if you desire, actually studying in the best university in China for a semester (with scholarship) is never an impossibility. These are the wonderful resources this only-two-year-old institute provides for our undergraduate students and the synergistic merit manifested out of learning from peers, researchers and professors of uniquely different backgrounds constantly makes everyone of us a better person.
Speaking of the core values. Since one vital mission for EAA is to imagine academia in 30 years' time, there are no institutional push-backs for you to be innovative and even 'rebellious' in pursuing the methodology and substantive topics that interest you the most. Despite EAA's rich resources in humanities, it also encourages students to pursue along different directions. I am personally crazy about quantitative and computational political science and there are always people and professors that I can go up to for a good petit conversation, I even presented about Prof. Imai's Quantitative Social Science: An Introduction (2017) to my peers and professors and debated about research design in a randomised control experiment. In my view, these interactions prove EAA to be an interdisciplinary and open environment for you to explore your own definition of the new liberal arts.  
---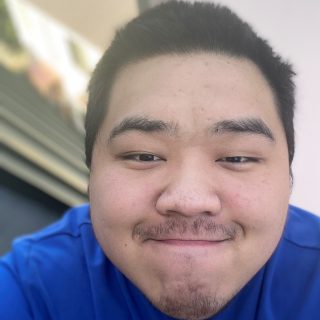 Minghao XU
When I was still in high school, I came across an essay question that asked me to elaborate on the difference between "knowledge" and "knowing." If I were to write on the prompt now, I would have no idea how to approach it, both because there is so much to say and because nothing really suffices. Looking back, I am amazed at the hubris I had at the time to just smash dab in the middle of such a profound question without a care in the world. I feel years of rigorous academic training has to some extent made me a little too timid to grapple with such questions, knowing the multitudes they contain and intimidated by my own limitations in reaching an answer that I would find satisfactory. Yet being part of EAA has somehow taken me back to the more naïve but a lot more courageous version of me. I remember the first seeing this year's topic— value and value-ing—I was like, "how are we supposed to handle a topic this broad?" With the pressure of giving a twenty-minute presentation with my group, the task seemed even more daunting. Yet somehow that also pushed me to think outside of the rigidity of my training and to confront it as a person, with all the flaws and biases that any human being possesses. There is something magical about that audacity to approach something so profound with so much of "me," so much of not knowing. I have always been fascinated by the way Sato-sensei calls herself nazonazo-seijin, a native from the planet of puzzles and mysteries. By nature, a mystery is a state of not knowing, yet the excitement that exuberates from her utterance of the phrase and beyond is infectious and exhilarating. Knowledge seems to hint at something finite, fixed, the end of the journey. Yet knowing, or not-knowing to be precise, takes you on a journey of infinite possibilities waiting over the yonder. The hours-long conversations, the blood pressure surging debates, the uphill climbs of reading arcane writings, the desperation to make sense of yourself when words fail…I embrace all of these and what I know I do not know will transpire. I embrace the part of me that is also a nazonazo-seijin.
---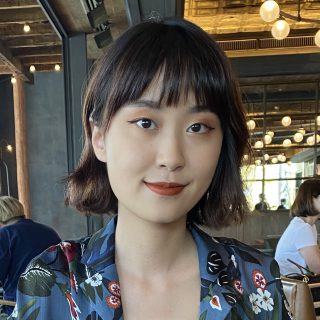 Xin QING
EAA is not just a program on East Asian history, politics, arts, literature, or society. Rather, under the overarching theme "envision the academy and the disciplines in 30 years," this program requires students to bring their academic interests and concerns with various societal issues to the class and to always think of the ways through which ongoing discussions could have lasting influence on both the discipline of East Asian Studies and East Asian societies per se. We are required to read academic works from authors with various fields of expertise, who would also be invited to the seminars to deliver a guest speech and steer the in-class discussion. It is a great opportunity to re-examine one's understanding of East Asia through multidimensional and usually new analytic frameworks and theories. For instance, joining the class with little knowledge in quantitative studies, I found the introductory lecture to environmental governance in East Asia very informative as it showcased how raw data of different environmental indicators were collected, modeled, and hence interpreted for policy making.
Moreover, EAA is a program that values diversity and criticism. In most of the lectures, Japanese, English, and Mandarin are permitted, and our assigned readings are also written in one of the three languages. Students coming from different countries and departments, with different level of language proficiency and academic interests, all come to contribute to the class discussion with their unique perspectives while understanding and respecting each other's differences. Apart from lectures provided by the faculty, students can also run their own book club, forum, and other gatherings to exchange opinions about a specific work or certain ongoing issues they noticed.
---
First graduating class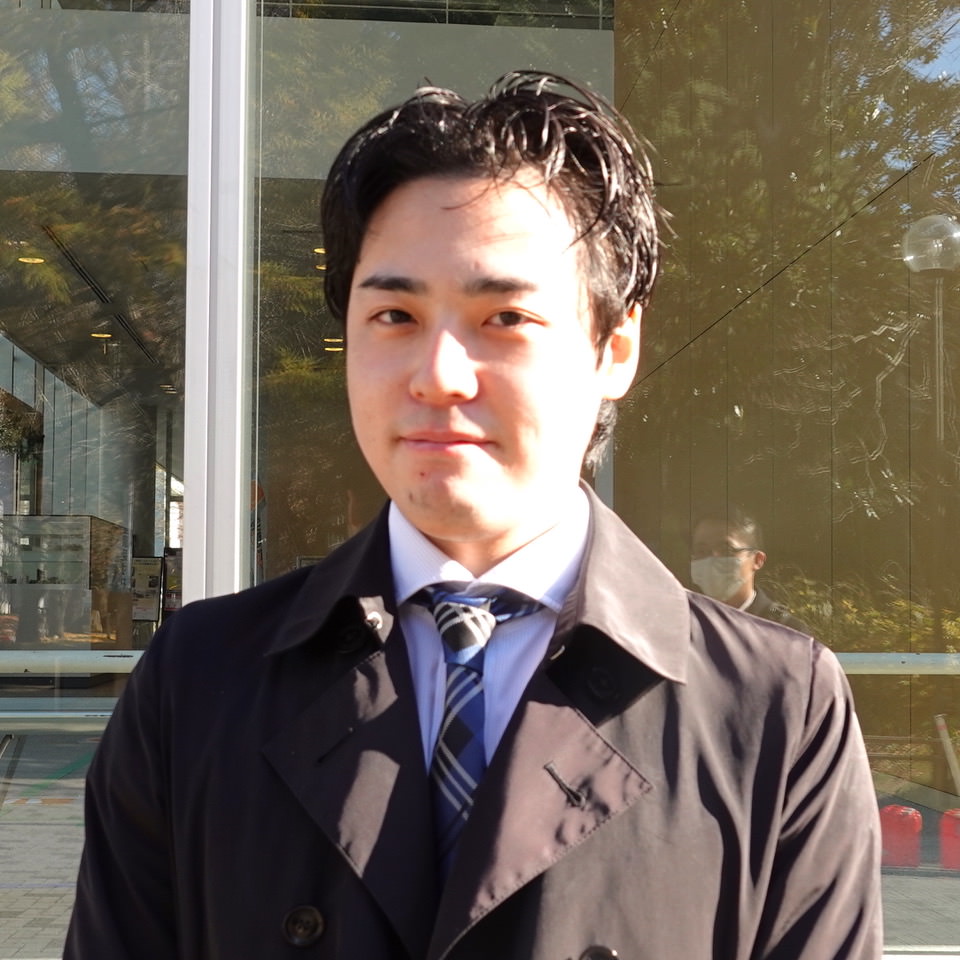 Utsuwa YABUMOTO
In the required seminars, we read materials from different eras and countries; and having explored the thought behind them, we could develop them into discussions with other students. In the seminars that I took (S-semester, 2020-21), the texts were not limited to the materials of the West and the East, for we also read Japanese classics. This helped me to deepen my understanding of ideas in the past, beyond East Asia as a geographical sphere, to explore them with multifaceted perspectives, to apply the insights, and to explore various issues of contemporary society.
The EAA Liberal Arts Program also offers some projects in which students can be actively involved. In one of the projects, we read the latest academic articles on tianxia (天下概念) — a concept in political science that has attracted attention in recent years in China — and which we then translated into Japanese. EAA students took initiative in running this project.
Through this practice, beyond the opportunity to develop one's Chinese language skills, it's also a way to deepen one's knowledge about Chinese politics from a new perspective, by making the most of the learning sources.
---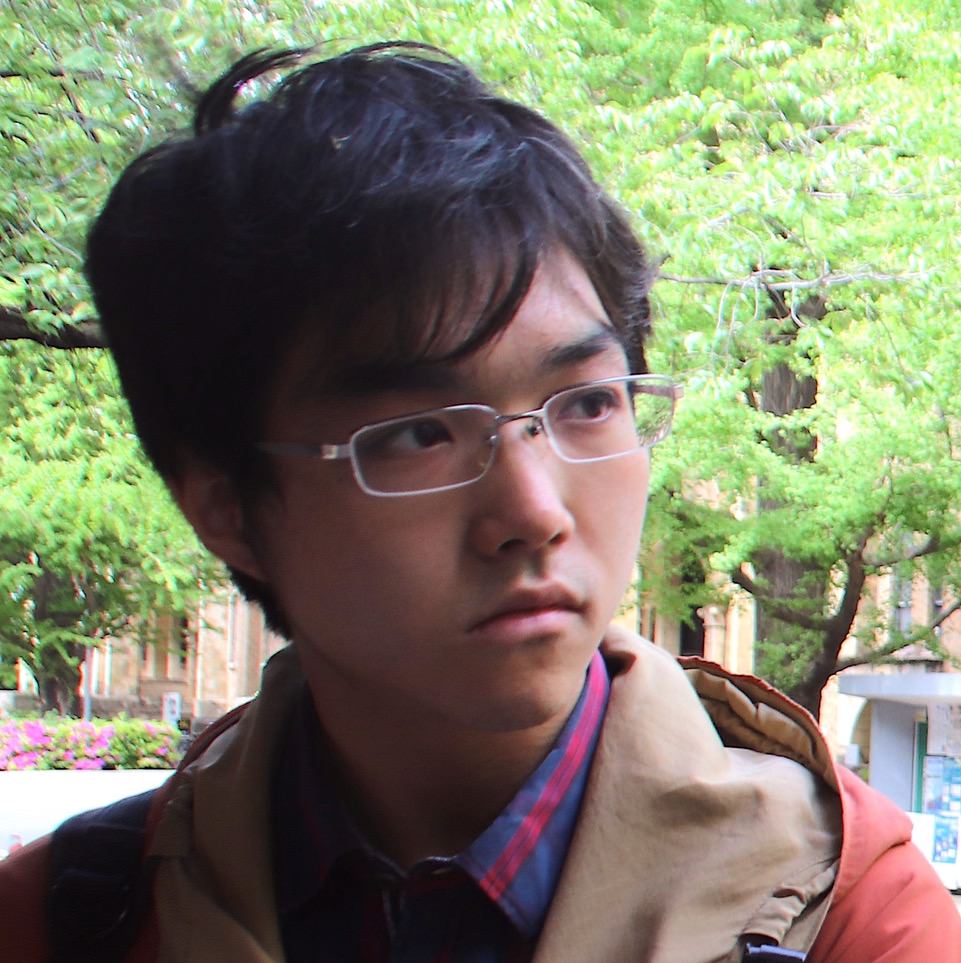 Mon MADOMITSU
One of the features that particularly stands out in this program is its multilingual environment. Participants join discussions both in the lecture and intensive lectures using Japanese, English and Chinese, depending on the topic and focus of the discussions. The materials used in the program are also not restricted to one single language. Unlike other seminars in which lecturers assign texts to be used for the class — of which they decide which edition and/or translation to be used — in the case of this program, each student selects a translation/edition to read, and students are encouraged to enjoy and discover the differences between translations.
The program encourages students to pursue and focus on multiplicity rather than singularity, differences instead of sameness, and to transform 'university' into 'diversity'. But that doesn't mean that we don't give enough attention to the significance of the texts. Rather, things are quite the opposite. In 'Theories in East Asian Liberal Arts' and 'Seminar in East Asian Liberal Arts' — which are required modules for the program, two superb lecturers – Professor Wang Qin, who specializes in comparative literature and Professor Cheung Ching-yuen, an expert in philosophy — gave us thorough guidance on how to read and examine the texts. In 'Theories in East Asian Liberal Arts', a guest lecturer was invited for every meeting, to discuss the chosen text. In this way, students can see how professionals actually read and understand the text through lively, stimulating discussion.
---
Tokuyu KOU
This program offers lectures twice per week, followed by seminars in which students can freely discuss and exchange their views with the lecturers, based on the content covered in the lecture. So there are a total of four sessions per week. As students have to read one text per lecture, they read two books per week. Though they are not required to read the whole of each text, they have to grasp the key points of each to a certain extent. In other words, students are required to do significant amounts of reading, thinking about the contents read on their own, and to apply that knowledge twice a week. The main language used in the classes is English. These tasks are quite challenging, as you might imagine.
But why is this training so important? Many people spend so much time studying, until they get into universities, but once they are accepted then they start spending their time for other activities such as clubs. By staying active, we constantly engage with our realities, but what is the significance of study amongst these various activities? Osamu Dazai once noted that the most important element in study is 'to cultivate', meaning that to cultivate one's mind is to broaden it. He also said that one could forget everything memorized if 'a handful of gold dust remains at the bottom of the training, of the study'. Through the activity of study, we use our intellect to polish the remains of a handful of gold dust, to share and exchange gold with others. Four 'challenging' classes per week at EAA covers this very process to obtain the gold. It is an ultimate, fast-track program through which one can 'cultivate' their mind by moving across three languages: Japanese, Chinese and English.
Moreover, the lecturers encourage us to explore a new universality from an East Asian perspective through the EAA program. I believe that the 'gold dust' that we can obtain by exploring questions for which no one has offered definitive answers, and to tackle unknown territory through the collaborative efforts of faculty and students, would be a special experience. We look forward to having you join the EAA program.
---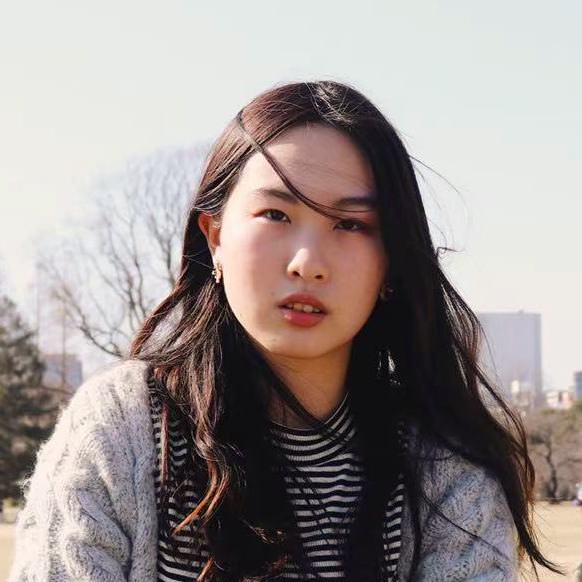 Akane KUMA
There is nothing like the program that EAA offers. It is very comprehensive, with compulsory seminars, an intensive course, and even opportunities to meet students from Peking University. Last year, I attended the seminars and, some sessions in the early stage of the intensive course, which I would like to mention here in this comment.
The seminar consists of two parts: a lecture followed by a TA session. Each week, participants are required to read a text assigned by the lecturers. During the class meetings, the lecturers share their interpretations and comments on the text. In the latter part of the seminar, you can get to know how others react to your comments and how they interpreted the text. In every session, I could learn which part of the text I didn't fully understand, misread or had only a limited interpretation.
As to the intensive summer course co-hosted by Peking University, I attended the session only in the beginning of the course before committing to coordinate team discussions in the rest of the course. The intelligence of students from Peking University inspired me, and I could get to know other students who are taking the EAA program even better.
I think this program well combines both opportunities to connect with others, but also to improve the intellect. The things that one can learn by oneself are limited, but through interaction with others, we can polish what we've learned together with them, and sublimate them on a higher level. This realization was one of the greatest insights for me this year. Whichever path I choose, I would like to maintain the attitude that I learned from this program.
---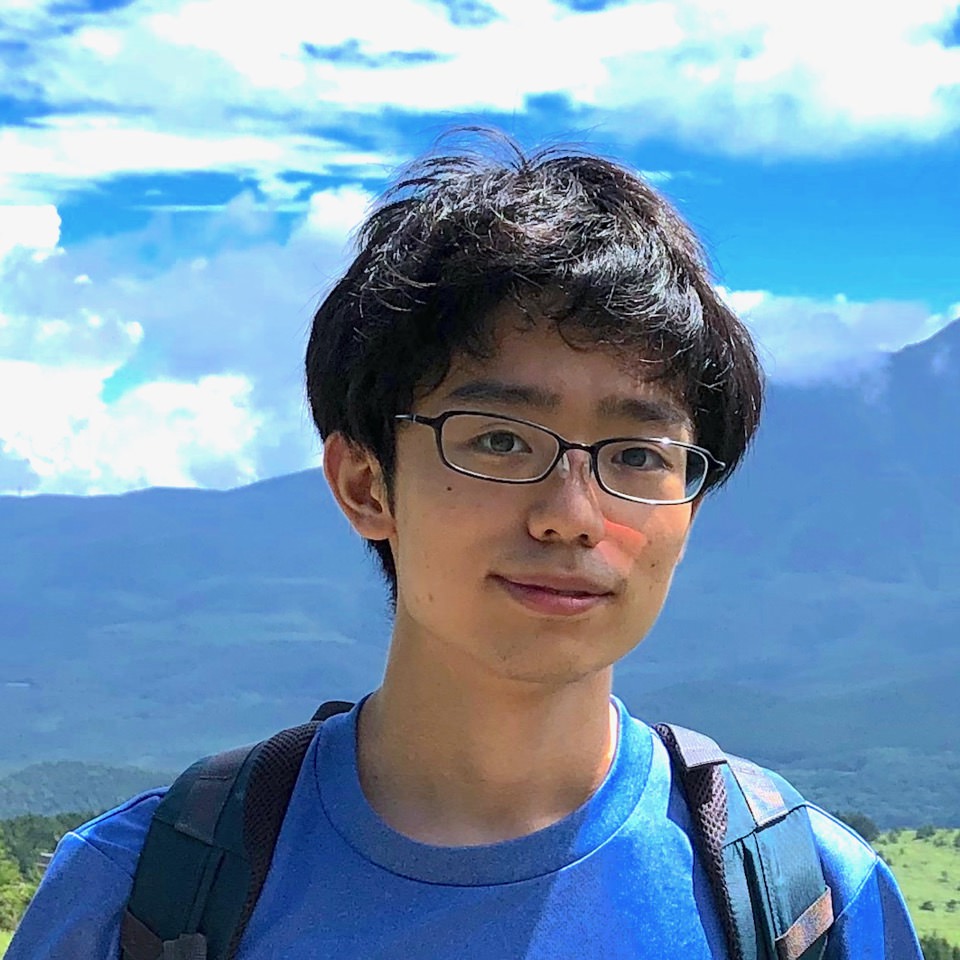 Hisashi KINJO
In the compulsory seminar module at EAA, we read one classical text per week. Reading these texts helped me to recognize that there have been other people who already pursued the same enquiry as I do now — about our society or about oneself — and had explored them decades ago. Using these texts as a basis, the discussions with other students helped me to look at things with far broader perspectives than when I previously thought about these topics on my own.
The multilingual environment is another distinctive aspect of this program. At EAA, three languages are used: Japanese, English and Chinese. Having good command of English and Chinese is, I think, a different matter from stepping outside of one's native language (Japanese, in my case), which itself has a great significance. I grew up in a Japanese linguistic environment and have always used Japanese for developing my thoughts. Reading texts, listening to others' opinions and expressing my thoughts in English or in Chinese helped me realize many things that I did not notice before; things that I even might not have noticed if I continued to remain within the sphere of my mother tongue.
This one-year program offered at the EAA has definitely helped me to broaden my horizons. Why don't you also join the EAA program?