On April 12, 2023, the fourth session in the series of lectures "Eastern Aesthetics as a Field in Progress" was held online via Zoom. The title is "Violence as Medium: Body, Materiality, and Autonomy in the Performance Art of Lin Yilin and Wafaa Bilal." The lecturer, Kevin Michael Smith (assistant professor, UC Berkeley), focused on two major critical voices from East and West Asia, exploring how physical violence against the body is addressed in the context of modern art, and what it means.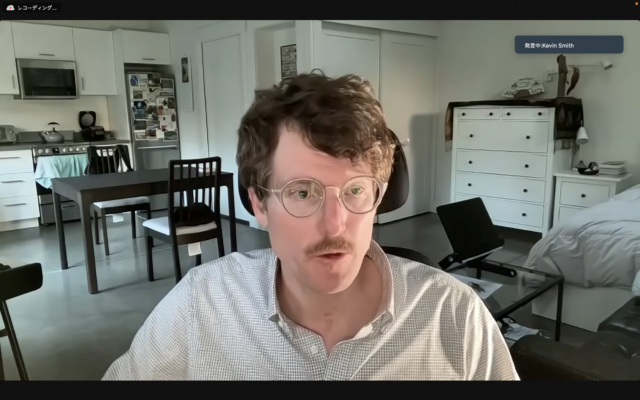 (Lecturer: Prof. Kevin M. Smith)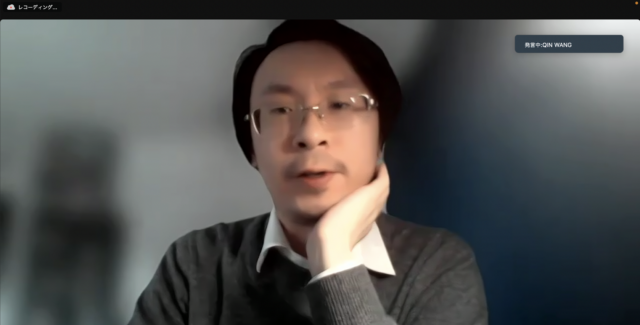 (Commentator Prof. Qin Wang)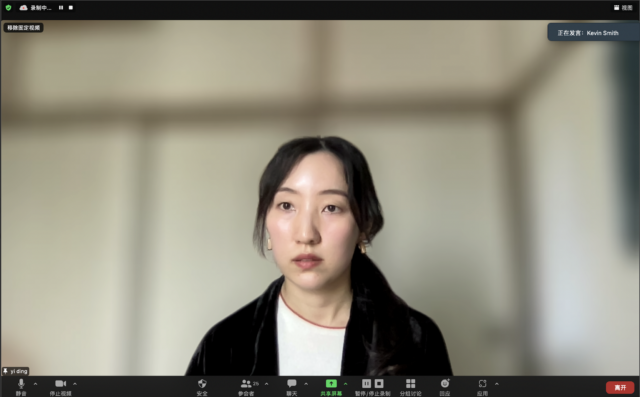 (Moderater: Yi Ding)
First, Professor Smith traced the long genealogy of performance and embodiment of body in artworks originating in the 1950s and 1960s, with particular attention to the importance of the term "relational aesthetics" coined by Nicholas Bourriaud (1965~, curator and art critic), illustrating that the role of artworks is no longer to form imaginary and utopian realities, but to actually become a way of living and models of action within the existing reality, which was also the key word throughout his entire talk.
He then delved into the artworks of Lin Yilin and Wafaa Bilal. Guangzhou-based performance artist Lin Yilin takes his native city as a microcosm for the interwoven processes of urbanization, gentrification, and labor exploitation that was rampant in the postsocialist China of today. Professor Smith argued that Lin Yilin's various pieces remain performative inasmuch as they preserve an autonomous stage of action while self-referentially drawing attention to the limits of this restricted sphere by tantalizing and provoking the spectator. On the other hand, and this is a contrast, the contemporary Iraqi-born artist Wafaa Bilal transgresses the institutional parameters of performance art by opening the work fully to audience participation in the tradition of Bourriaud's "relational aesthetics."
In these two artists' artworks, Professor Smith underscored their violent exposure of the body to a range of abrasive materials, such as concrete bricks, paintballs, or surgical implantations. Based on the characteristics of these materials, a conclusion was drawn that both artists creatively interrogate prevailing conceptions of aesthetic autonomy, revealing how Kantian disinterest may simultaneously cultivate spaces for critical reflection as well as callous indifference to human suffering.
Following the lecture, commentator Professor Qin Wang (Associate Professor, University of Tokyo) shared his views with a focus on the concept of "materiality" or "materiality," which was the main medium or methodology for realizing the artwork at stake. By quoting Jacques Derrida's concept of materiality, Professor Wang addressed two points, namely "aesthetics" as "sensuality" and "materiality without matter," leading to his slightly radical-sounding conclusion that his understanding of the concept of materiality in the lecture was ultimately interchangeable with "body" and "autonomy."
Reported by Yi Ding (Project Researcher Fellow, EAA)