Having submitted all my assignments, my life as a student at PKU ended on January 20, 2023. It is also the time to recall and say goodbye to my life and experiences in the past half year at PKU.

A famous Chinese writer, Yu Hua, quoting a fable in One Thousand and One Nights, once said, "You only know where your true wealth is when you return after leaving the place you know the best." Yu Hua tells what leaving and returning mean to us. It was with such a feeling that I chose to return to where I came from, China, after spending three years in Japan, and to study for one semester at Peking University. Peking University struck me as lively and academic, just as I remembered it to be. Life with lights out on time, taking seats in advance when one attends popular classes, and many happenings and things at PKU made me experience a reverse culture shock.

One of the benefits of studying at Yuanpei College of PKU is that we can select from almost all the curriculums. Three courses in Economics and Finance that I took at Guanghua School of Management and School of Economics gave me a deeper understanding of my major. The group case study on corporate finance class was my first experience on putting together proposals for corporate investment through feasibility analysis and other quantitative methods. I could never forget every morning that our team spent together in the café to write the proposals. The course on financial markets and financial institutions helped me explore the history and background of China's financial development, and despite China and the United States possess different political mechanisms, there are also similarities in financial disintermediation and other phenomena between them. International Finance gave me a more professional and thorough academic understanding of recent market news such as the interest rate hike of the US dollar and the sliding Japanese yen. As someone who is not familiar with literature and philosophy, I also studied ancient Chinese classics and novels, which undeniably became a new interest in my academic life. In the East Asian Humanities Classics class, we discussed several common East Asian topics in small numbers with very respected teachers at PKU, and I chose constitutionalism in the East Asia as the theme of my final report. Meanwhile, in the class on 'Romantic Love in Literature' and 'Close Reading of Zhuangzi', we learned about the attitude towards love and the philosophy of the ancient through the classics. The teachers and teaching assistants were also quite friendly and supportive, and students could ask for help and advice via WeChat almost at any time.

Life at PKU was also very comfortable and organized, and all basic living needs were met on campus. I used to hang out with my roommates and friends in the dining hall, listen to songs, walk together on the playground, bike together and watch the ducks in the WeiMing Lake. I will always miss these ordinary days. The students of Yuanpei College even have some special treatment with some new public communication space and the piano placed in the basement of the dormitory accompanied me through many lovely days.

My life at Peking University made me feel that not only knowledge and research studies have no boundaries, but also young people from both countries share the same concerns and thoughts about where to go and what kind of people they are supposed to be. The study experience at Peking University also gradually led me look for myself and cultivate clearer vision for the future, which was a precious time. I believe the program will bring fresh experiences to more students at both universities in this post-epidemic period.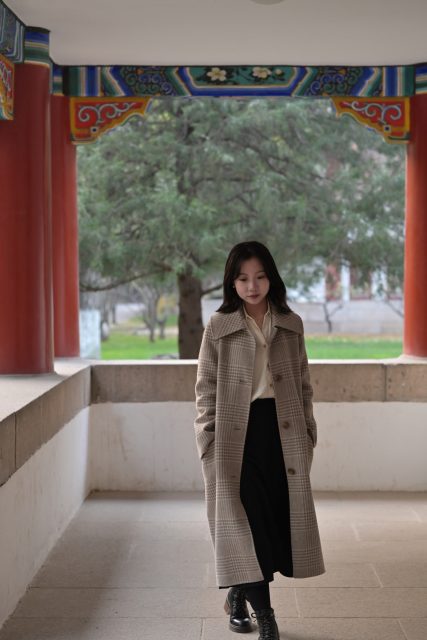 Reported by XIA Mengqi (EAA Youth)