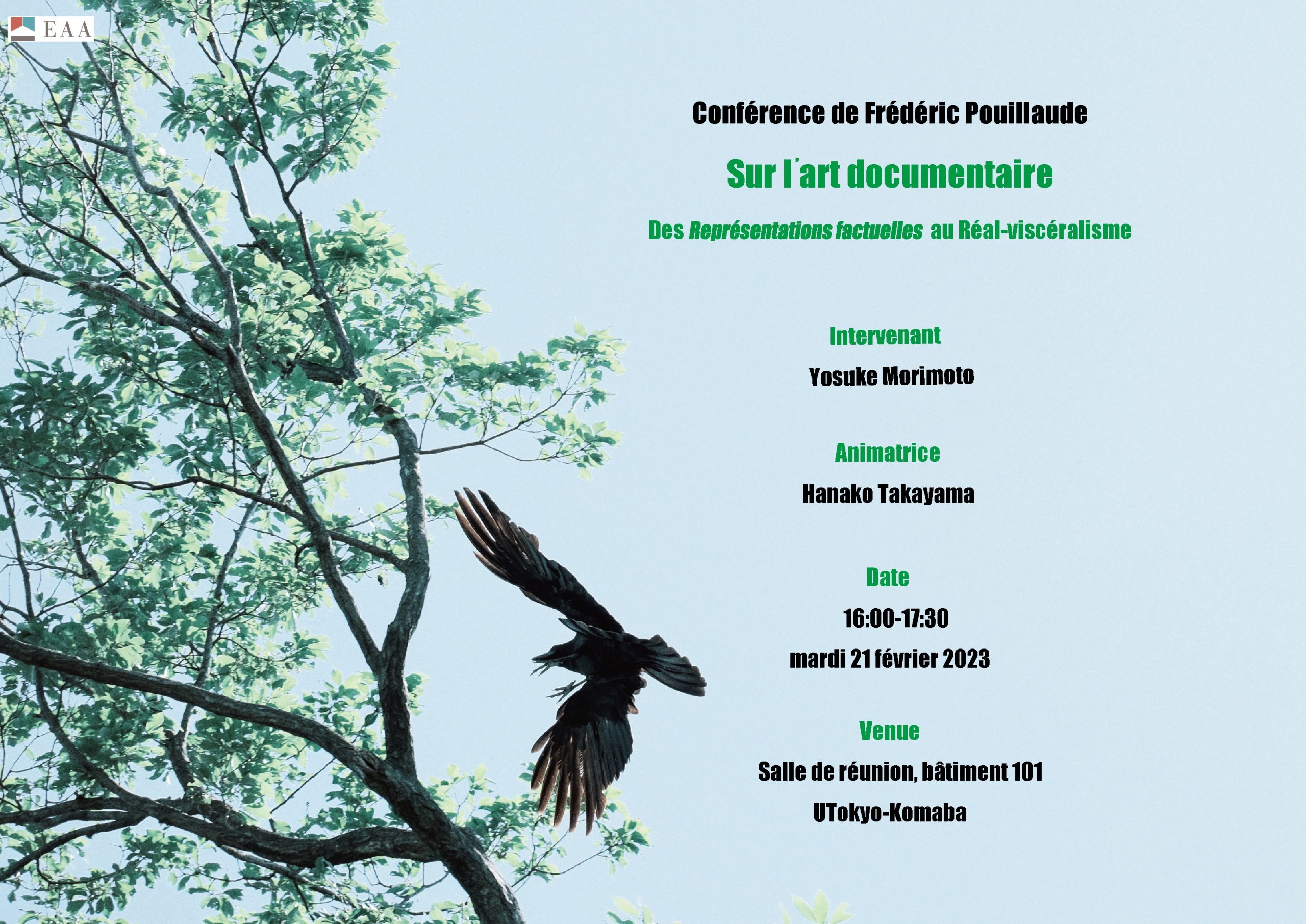 Conférence de Frédéric Pouillaude
"Sur l'art documentaire. Des Représentations factuelles au Réal-viscéralisme"
Intervenant : Yosuke Morimoto
Animatrice : Hanako Takayama
Date : 16:00-17:30 mardi 21 février 2023
Place : Salle de réunion bâtiment 101 UTokyo-Komaba
Frédéric Pouillaude est professeur d'esthétique au département des arts à l'Aix-Marseille Université en France. Ses ouvrages incluent Le Désœuvrement chorégraphique. Etude sur la notion d'œuvre en danse (Vrin, 2009) (Unworking Choreography: The Notion of Work in Dance, New York, Oxford University Press, 2017) et Représentations factuelles. Art et pratiques documentaires (Cerf, 2020).